Hip Dysplasia (HD) in dogs is a very common inherited orthopaedic disease. It can lead to severe hip arthritis causing pain, stiffness and diminished quality of life. HD usually affects large breed dogs such as Labradors, Rottweilers and German Shepherds.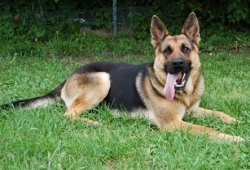 There is no "cure" for HD, but early detection allows lifestyle adjustments and preventative strategies to be developed for your dog which can significantly slow the progression of this debilitating disease and ensure a high quality of life for your beloved pet.
At Heathcote Veterinary Clinic, Dr Joseph Sulyok and Dr Rebecca Robey are both certified in PennHIP x-ray techniques to identify dogs that are susceptible to developing hip dysplasia.
The PennHIP (Pennsylvania Hip Improvement Program) is a research- based hip-screening procedure that was developed by the University of Pennsylvania in America. Only a small number of Australian veterinarians have completed the specialized training to be certified to perform this accurate and precise method of evaluating hip dysplasia in dogs.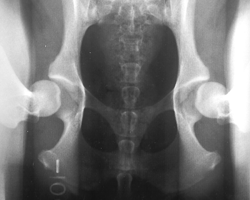 Joseph and Rebecca at Heathcote Veterinary Clinic can take the PennHIP x-rays (radiographs) of your dog's hips using specialised equipment and techniques. An evaluation of these x-rays by the University of Pennsylvania will then determine your dog's susceptibility to developing hip dysplasia.
This can give breeders the opportunity to make early decisions on breeding stock and also allows Heathcote Veterinary Clinic to advise our clients on the best ways to manage HD and ensure a pain- free quality of life for your pet.
Dogs can be tested for HD susceptibility from as young as 16 weeks which is advantageous as the earlier HD is detected in your dog, the better the prognosis for a comfortable life.
If you would like to know more information on Hip Dysplasia or PennHIP radiographs, please come and speak to our staff at Heathcote Veterinary Clinic, or read the information brochure on the PennHIP Website.