Dr Joseph Sulyok
SENIOR VETERINARIAN AND OWNER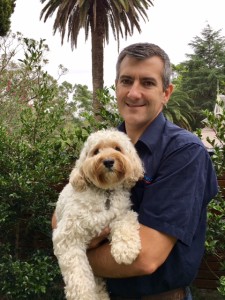 Dr Joe graduated  from Sydney Univeristy in 1995 with a Bachelor of Veterinary science and became the owner of Heathcote Veterinary Hospital in 1998.
Dr Joe is the owner of a  cavoodle "Baxter" and a cat "Lara ". He is a pet lover of all creatures great and small. Dr Joe is experienced across a broad range of veterinary services, over the years Joe has developed an interest in Orthopaedics, Soft Tissue Surgery and exotics.
Dr Ryan Stevenson
VETERINARIAN
Ryan graduated from the University of Sydney in 2012 with Bachelor of Veterinary Science. Since graduation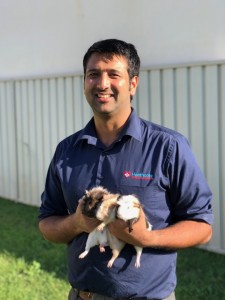 he has worked in general around Sydney and Wollongong. He started here in 2018, in 2019 he left for a short hiatus in sunny Queensland but we are glad that he has returned to work with us  in 2020.
Ryan enjoys all aspects of small animal practice, and the variety of cases and creatures he gets to see every day. Ryan's particular areas of interest include Orthopaedics
Dr Renee Pasqualino
VETERINARIAN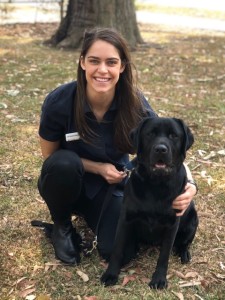 Dr Renee graduated  from University of Sydney with a Bachelor of science and Doctor of Veterinary Medicine and was awarded the Veterinary Facility Dean's List of Academic Excellence.
Renee recently joined our team in October 2019, before that she was working at a busy emergency clinic down the south coast.
Renee is passionate about small animal medicine and surgery with a special interest in Ultrasonography. She loves building relationships with clients and getting to know their fur-babies
Tiffany Parkinson
PRACTICE MANAGER AND HEAD NURSE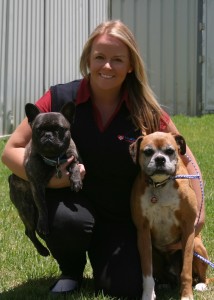 Tiffany has been with us for the past 15 years she is part of the furniture , She started as a junior nurse whilst studying for her certificate 4 in veterinary nursing and is now our practice manager she is. You may not see her smiling face out the front but rest assure she is there making sure the clinic is organised and your go to person for everything.
When she is not at work she is at home looking after her mini zoo. Tiffany has 3 dogs " Murphy ,Briggs and Clive"  Henry the cat, Herman and Earl the guinea pigs, Strangles, Bernard, Neptune, Natas, Petunia and Pedro the reptiles and exotics 🙂
Leone Evans
SENIOR VETERINARY NURSE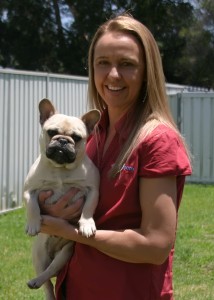 Leone has been with us here at Heathcote Veterinary hospital since 2011, she has certificate 4 in veterinary nursing. She is the smiling face at reception 🙂
She loves all aspects of nursing, from helping and greeting  our clients ,patients at the front desk to organising and running our puppy pre school classes.
Leone has an adorable French bulldog named "Abbey" ,Frug named "Frank", Bearded dragon named "stumpy" a Rag doll named "Fred" .
When she is not at work Leone is spending time with her kids  family and friends.
Lisa Mason
SENIOR VETERINARY NURSE
Lisa has been with us for 6 years. In those 6 years she has studied and completed her certificate 4 in Veterinary nursing, had a year off and became a beautiful mother to her 2 year old son. She is enjoying being back at work and doing what she loves. Lisa has a genuine desire to help both animals and their owners. Lisa wishes that she could take all the animals home with her.
When she is not at work she is spending time with her loved ones and her gorgeous boy.
Alysse Landrebe
VETERINARY NURSE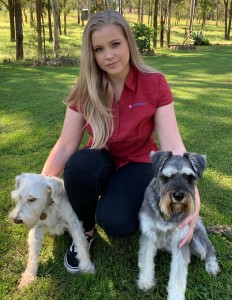 Alysse started with us in March 2020, She has her certificate 4 in veterinary nursing
Alysse's passion for animals started at a young age growing up on her families farm, which led to her vet nursing career.
Alysse owns three Miniature Schnauzers, "Gus, Poppy and Mala" , a German Short Haired Pointer, Molly and a German Shepherd Zeus, a mini dachshund "Frankie" , two budgies and three Chickens.
Jac Hiscocks
VETERINARY NURSE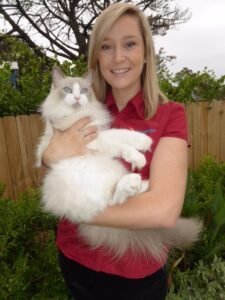 Jac has been with us for the past 7 years, she has her certificate 4 in veterinary nurse and recently graduated with a bachelor of teaching.
She loves all aspects of nursing.  Jac is the proud owner of a rag doll "George"
Samantha Oshannessy
VETERINARY NURSE
Samantha Started with us in September 2020, she completed her certificate 4 in veterinary nursing in 2017.
13 year old Maltsese "jack", two rottweilers named "Collin and Lucy, cat named " Simon", Two rabbits 'Brian and Beatrice", Guinea pig "Poppy and Scarlett" , Quails "Derrick and Pedro" and many many fish
Charlotte Holloway
TRAINEE VETERINARY NURSE
Charlotte started with us in early 2020. She is currently completing her Cert 4 in veterinary nursing.
She has a passion for horses, she has one of her own named "Filly" , a pug cross dachshund named "Snugs" a Kelpie named "Betty" and a cat named "Jasmine"